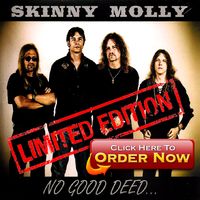 By fan request, and to celebrate the 10th anniversary of the band,
we are are re releasing our first CD, No Good Deed" 

The first 100 copies will be signed by the band. This is the 
release that contains the fan favorite "Better Than I Should" 
This is a limited edition and will sell out quickly. Order NOW!