Sunday, January 25 2015
                                  
Skeggness UK to Swansea UK
MOST of us woke up early enough to catch a good
(not to mention free) English breakfast. Luke and I
hobbled down to see what was available, right before
they closed at 11:00. I wasn't in the best of moods,
as I had gotten an email from our agent stating that
the promoter on the gig this night in Swansea, Wales
wanted to renegotiate our pay.

He was worried that his ticket pre sale was too low to reach our
guarantee, and he didn't want to have to go into his pocket to pay
us the full amount. This kind of thing ticks me off for one big
reason. If his pre sale was SOLD OUT, like a lot of them are,
he wouldn't be offering us extra money if it wasn't agreed to in
the contract, now would he? And this one wasn't. No gate percentage.
 

Two things were running through my mind. 1) This venue (though it
was a different promoter) cancelled us two or three years ago. 2)
It's a six hour drive we were facing, and it takes a considerable
amount of fuel to get there. Fuel in the UK is some of the most
expensive in the world. In dollars, it's about eight bucks a gallon!
I didn't think it was smart to take the gamble on driving there,
doing a show, and not getting paid. On top of that, I didn't even
know who the promoter was for this show, as I wasn't told and for
some reason it wasn't on my "Day sheet" ( a schedule for any given
day's activities). So I called the agent, and told him in a very colorful
language that I wasn't cool with this, and I might just pull the gig.
This was my initial reaction. We'd just played a smokin' show in
front of a couple of thousand people and I didn't want lose the
upswing momentum. Talk of canceling makes agents and promoters
very nervous, as there are at least SOME people that are going to
show up, and they will be disappointed. This is a fact that is not lost
on me, and the last thing we want to do is disappoint our fans. We've
had probably 10 gigs in the last 10 years cancel through no fault of
ours. (For the record, we've never canceled a show. We canceled
a tour once, but that's a different story) But the promoters invariably
come up with some story for the people that show up to a cancelled
show to make it look like it's the band's fault. I can tell you in our case
it never is.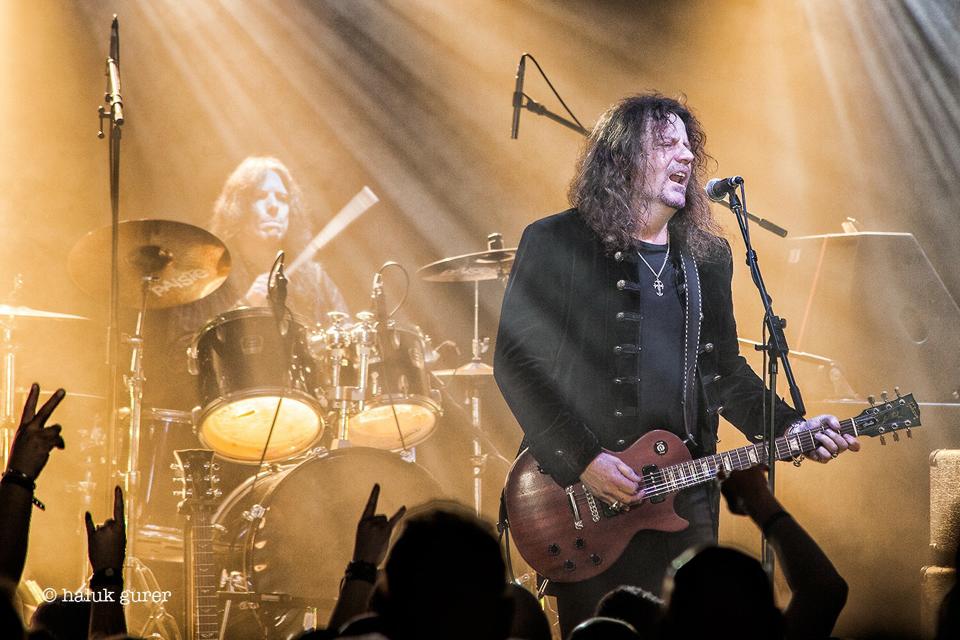 After much thought, having a word with the band, and getting hotel
confirmation numbers from the agent, I decided to go for it. We weren't
gonna do anything else anyway, so lets go play for whoever shows up,
and take what money we get. I know from much experience that this
band is not a huge pre sale ticket band, and a lot of people show up the
day of the show to buy a ticket. There are times when some go home disappointed if it's a sell out. 
So we head down towards Swansea, stop at a Burger King (NEVER
AGAIN IN THE UK) get loaded up on snacks and truckstop goodies
along the way. I'm becoming semi famous for my truckstop shopping
abilities. If there's a deal to be had, I'll find it.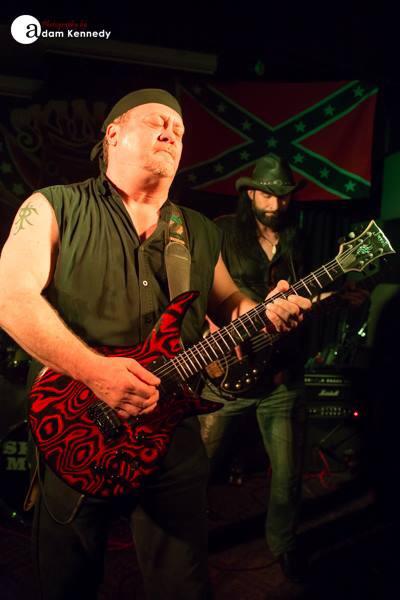 We drop bags at the hotel and head over to what's now known as "The
Scene". It was formally known as "Milkwood Jam" as I remember. The
scene upon our arrival was one Alan Jones. Alan is the promoter for the
gig. I've know Alan for years, we've done lots of shows for him and he's
always been fair to us. We have socialized and hung with him on many
an occasion. Alan was actually in a band that toured with Jimi Hendrix in
the late 60's. He's one of the good ones. As soon as I saw him, I said
WHY DIDN'T ANYBODY TELL ME IT WAS YOU? And I gave him a big
hug. He was glad to see me and the rest of the guys, I could tell. 
We jumped all the gear in for soundcheck, which went really well, had a
bite to eat and a few beers. I knew I'd spent the entire day worrying for
nothing, because Alan knows how to promote. He told me that they had
been having a bit of trouble pulling in the venue the past couple of months. I
told him all he had to have done was call me and we would have worked something out. A bunch of worrying by 10 people for nothing. 
The sound engineer was one of the best ones we've run into (I'm gonna
take him out with us when we can afford him) and we played a really good
show to a very appreciative crowd. In the end, we got the money we'd agreed on thanks to a good crowd showing up. I'm glad we did it and we'd do it again.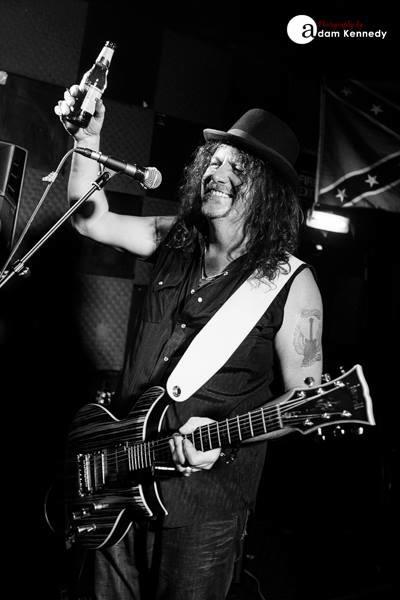 Thanks to all concerned and to all that came!
We welcome your comments and shares on your fave social site! 
Mike